FREQUENTLY ASKED
QUESTIONS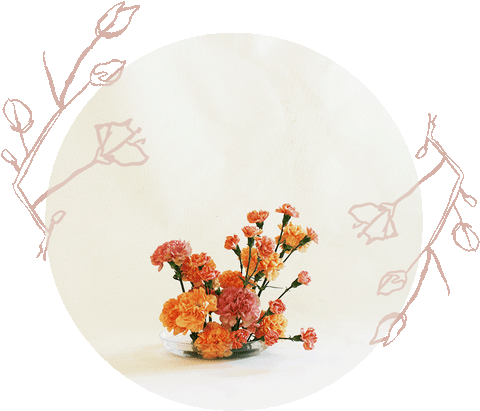 Contact Us
WHERE DO YOUR FLOWERS COME FROM?
Being a green florist means we source as much locally grown, in season product as possible. Shipping flower is a big carbon footprint. So buying as much locally grown products is the first step. Our next concentric circle of supply comes from American grown flowers, we work directly with American growers to source the most ethically, sustainable grown flowers available to the market. For the rare wedding or event request we do purchase floral product from international markets, like the Dutch flower market, but we work hard to limit those purchases.
WHAT HAPPENS TO THE FLOWERS AFTER THE WEDDING?
Most people don't realize wedding florals are SOOOOO beautiful because they are at their most open and full faced, which takes lots of labor and tends to happen in the last 2-3 days of their lifecycle. We work with local nonprofits to give flowers with longer vase life to nursing homes, hospitals etc. We also compost any flowers past their life cycle.
DO YOU USE DRIED OR FRESH FLOWERS?
We use mostly fresh flowers for wedding work, but we can also execute whole weddings + events with fully dried floral designs for couples that prefer that style.
WHAT AREAS DO YOU SERVICE?
Currently our flagship is based in Memphis, TN but we have also done international wedding work + will travel for client work anywhere in this wide world!
HOW DO I BE FRIENDS WITH FRESH-CUT FLOWERS?
1.) Who doesn't love a fresh haircut?! If possible trim your stems when your refresh your water.
2.) What a LUSH... Flowers love to drink especially after they are fresh-cut! For beautiful long-lasting blooms, change out their water every other day + add 1/4 packet of the provided flower food.
3.) Save that tan for the beach, flowers say no to direct sun, please!
CONTACT FORM
Whether you're pitching us your latest idea, scamming us with a Nigerian fortune or selling bitcoin, we'd rather not hear from you at all. No incoming emails will be received or responded to